Granitas are a lovely, light alternative to ice cream or sherbet that contain no dairy at all and are super simple to make; if you've never tried one, it's time. This version highlights the tart sweetness of cranberries and citrus and is, quite frankly, stunningly pretty.
We're highlighting cranberries 'cause we typically just haul them out for the holidays, but that's not right, (but go ahead and do so now, OK?) Cranberries are incredibly tasty, make gorgeous food, and are darn good for you as well. They're not only rich in Vitamin C, but have excellent infection fighting properties as well, as anyone who's had a urinary tract infection knows. Cranberries contain compounds known as condensed tannins, which are potent antioxidants with known anti-inflammatory properties. Cooking does not degrade tannins, so here's a delicious little fruit that's remarkably healthy even when we do stuff to 'em. Here's how you granita.
1 Cup Water
3-4 fresh Navel Oranges
1 each fresh Lemon and Lime
1 1/2 Cups Cranberries, fresh or frozen, washed and sorted
1/2 Cup Agave Nectar or Honey
Thoroughly rinse cranberries and citrus. If your citrus has been waxed or treated, put them whole in a bowl containing ¼ cup white vinegar mixed with 4 cups cold water. Allow them to soak for about 15 minutes, then rinse in fresh water and dry with a clean towel.
Zest all citrus, then juice each into separate small bowls or cups.
In a heavy bottomed sauce pan over medium-high heat, add;
The water,
Cranberries,
1 cup of orange juice,
1 teaspoon lime juice,
1 teaspoon lemon juice,
The agave nectar or honey,
1/2 teaspoon of orange, lemon and lime zest.
Heat to a fast simmer, stirring occasionally, until the berries start to pop, (about 5 minutes).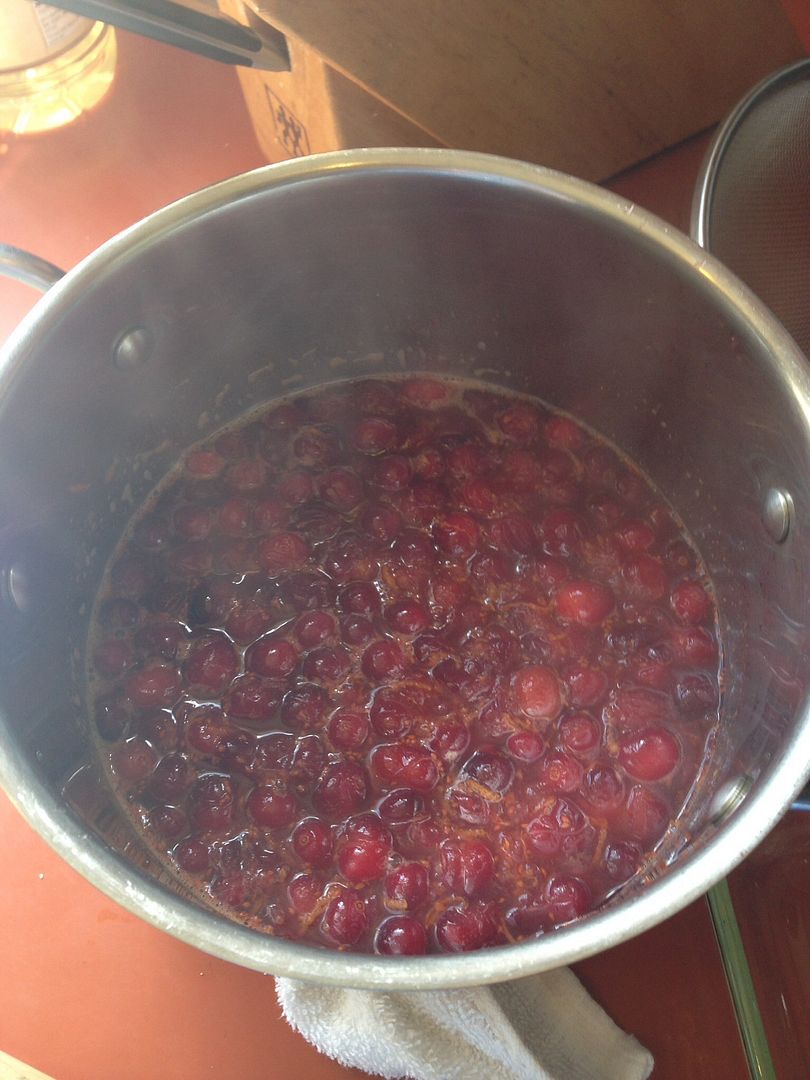 Remove pan from heat and purée the ingredients with a stick blender; be careful, the blend holds heat well and is sticky.
Carefully pour the mixture through a steel mesh strainer, into a glass baking pan, (around 9″ x 12″ is right, and a half cookie sheet with sides will work if you don't have the pan).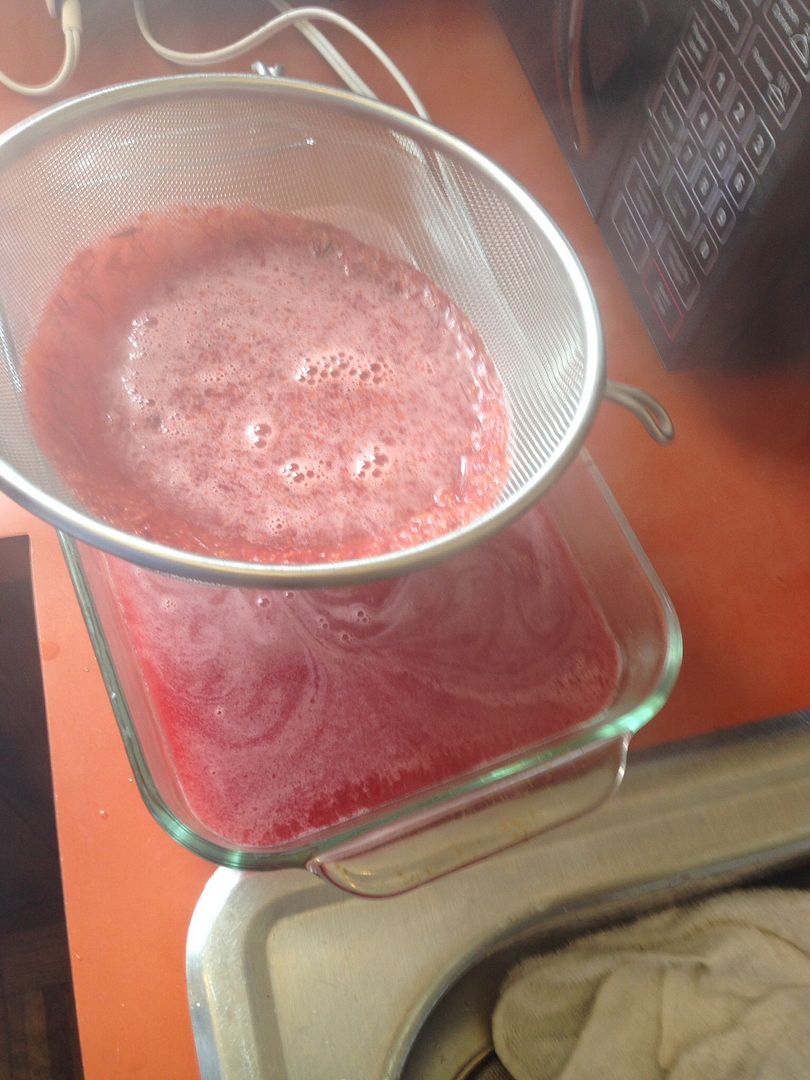 Press gently on the mix with a spatula; you'll end up with some skins and zest that won't make it through the strainer.
Slide the pan into your freezer for at least 4 hours, (and overnight is fine), along with 4 margarita or Marie Antoinette champagne glasses. Freeze until the granita is completely set.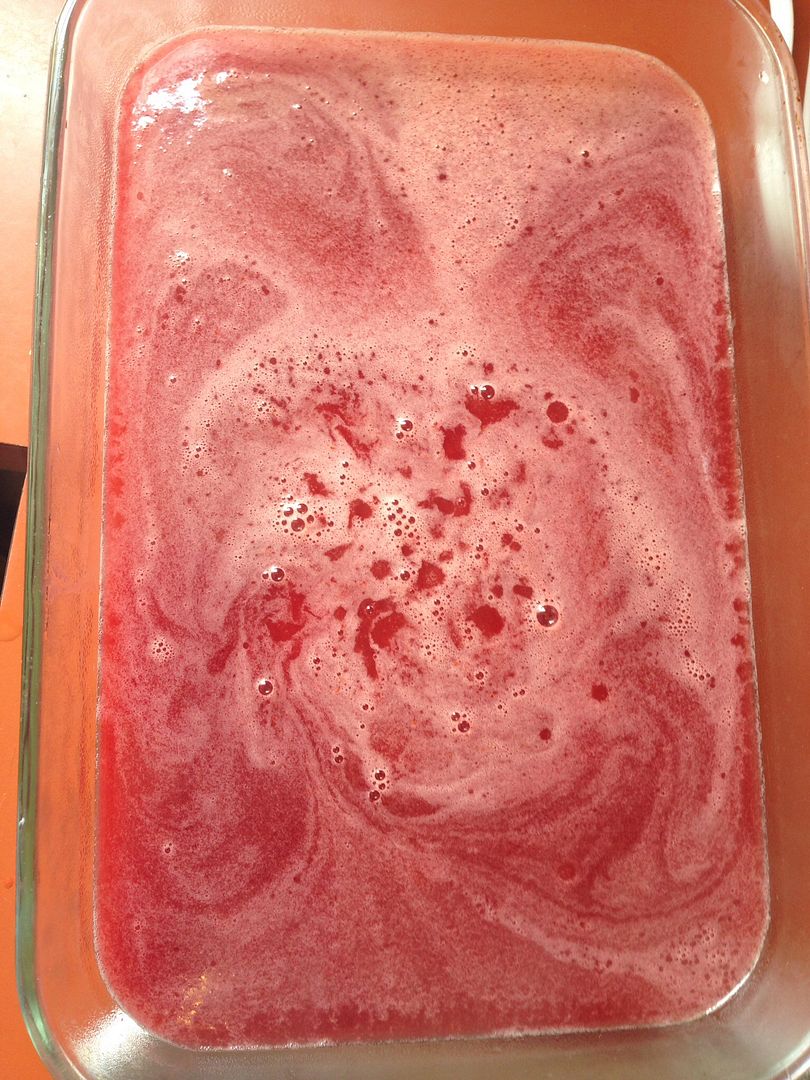 Scrape the granita carefully towards with a fork while holding the pan steady, until you've got a nice shaved ice consistency.
Scoop granita into the chilled glasses, garnish with a Rosemary sprig, and serve immediately.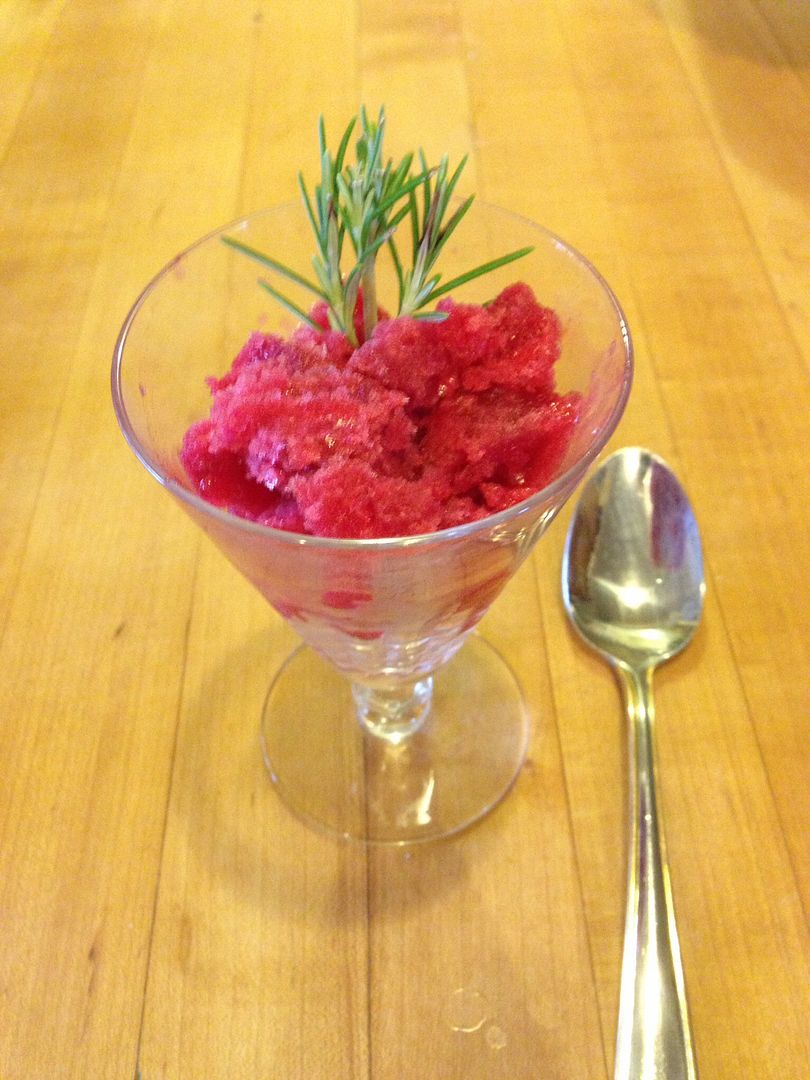 Et voilà!
Edited with BlogPad Pro